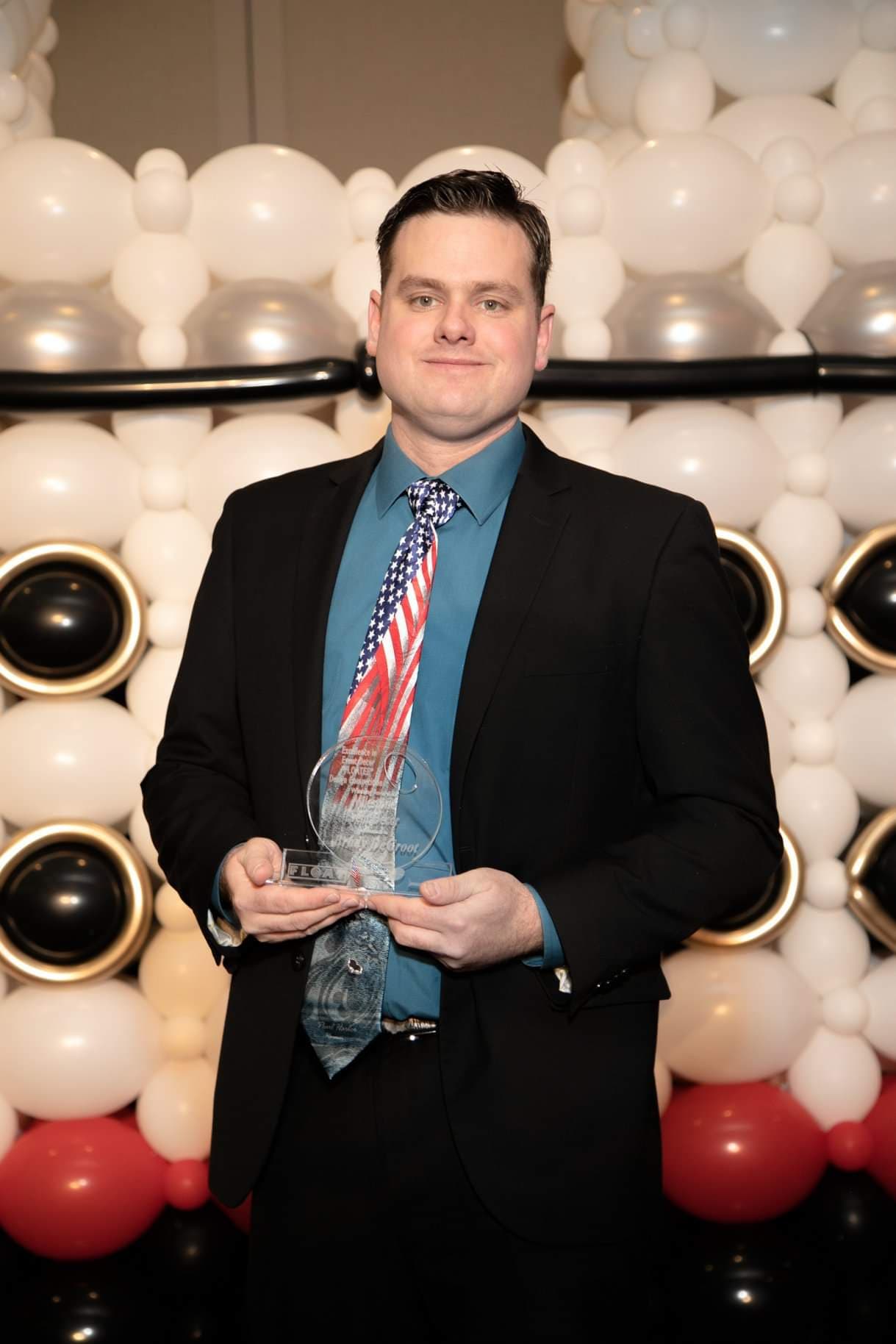 Pictured: Brady DeGroot, Owner, with Float's award for Excellence in Event Decor 'FLOATEE'
Driven by a passion for helping the community, our founder, Brady DeGroot, started twisting balloon animals for children in government housing areas in April 2017. In conjunction with his local church congregation, of which he is a member, Brady wanted to find ways to better engage with, and help to encourage, the children. While travelling nationwide during the week for work, Brady would spend his evenings in hotel rooms learning how to make more and more balloon designs for the community kids.
After a short time, Brady wanted to do even more with balloons, so he ventured into the wonderful world of balloon décor. Driven by his faith and passion for the community, he started creating decorations that were either heavily discounted, or entirely free; all while continuing to create balloon animals for the community children.